Connecting Young People to Skills and Jobs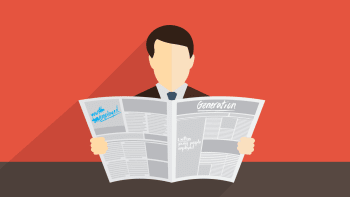 Welcome to Generation Next!
We are committed to closing the skills gap and helping solve the youth employment problem. As Generation grows, we are learning a lot about how to connect young people with skills and jobs. Here are some recent opinion pieces we've published around the world, sharing our perspective on what makes for a successful employment program.
INDIA – The Financial Express
Skilling India: As unemployment soars; here's a solution
Read more
KENYA – Standard (Digital)
How we can make youth more employable by up-skilling
Read more
SPAIN – El Economista
Jóvenes sin la habilidad necesaria
Read more
USA – The Florida Times-Union
Guest Column: Program allows youths to connect dreams with reality
Read more